Now Page
"My NOW PAGE helps me get focused on what I am currently doing
by being more accountable to complete my priorities." - Ann

Updated: July 17, 2020
* Architectural Practice 2020:

- Currently involved in medium-rise, high-density housing projects (for 90+ families). Delayed activities now resumed after the Covid 19 lockdown has been partially lifted;

- Preliminary documentation and pre-design studies of a transporation facility.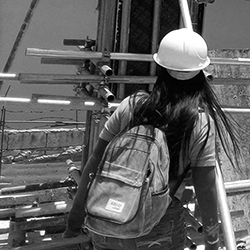 * Artmusicworks.com 2020:

For my creative website, I do updates in every spare time there is.

D.I.Y. Original Music:

- Just released my 4th single, "Time Remains" through CD baby last March 28, 2020.
- Working on my 5th single, "Monochrome." Music is 85% done, lyrics 70%.

Artworks:
- Coloring "Fart Terminology" Comic Strips. Completed 25 digital linearts, 10 colored strips posted.

Bootstrapping:

- Upgraded my web to be mobile friendly using Bootstrap last April 2020, during lockdown.

Music Merch:

- Deferred due to covid 19. The items are already available.
* Personal 2020:

- Cooks dinner, as much as possible
- Constantly practicing piano and guitar jamming, except when work deadline is tight
- Constantly thinking of concepts, guitar riff and had notebooks at hand for rough drafts/sketches.
- Listening to Spotify while working, playlisting music that I consider gem
- Some Tweeting and FB-ing, usually for fun stuff
- Biking when I buy stuff

What am I reading?
- Just finished reading "Your Music & People" by Derek Sivers;
- "The War Of Art" by Steven Pressfield
- Seth Godin's Daily Blog (takes a minute to do)